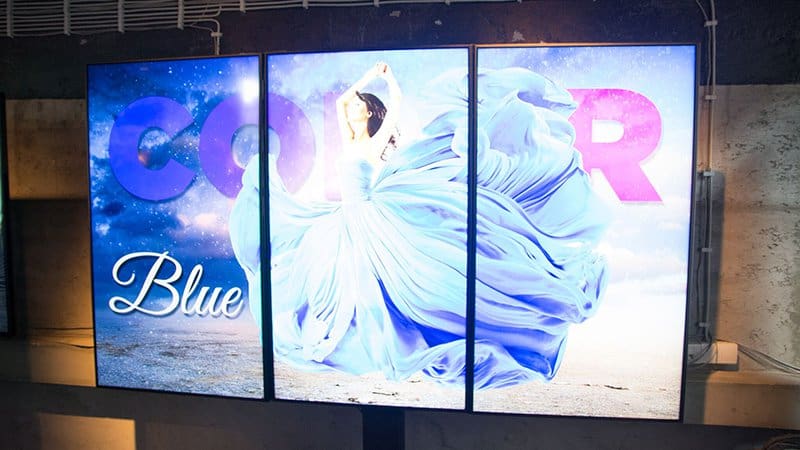 Digital Signage: Novi talas digitalne transformacije
Upotreba digitalnih ekrana (digital signage) u javnom prostoru sve više uzima maha. Saznajte više na Digital Day 3 B2B konferenciji! Digitalizacija je ušla u sve pore naših života, kako privatnih, tako i poslovnih. Toliko je uzela maha da smo prestali i da je primećujemo. Kućni aparati i automobili, trotineti, maltene sve pore života i poslovanja su obuhvaćene.
Kompanije svih veličina, trgovinski lanci, brendovi… svi su shvatili da upotreba digitalnih tehnologija nije samo aktuelni trend već i način da povećaju svoju konkurentnost, ojačaju poziciju na tržištu i poboljšaju poslovne rezultate.
Zašto digital signage?
Za organizacije koje kontakt s kupcima ostvaruju na prodajnim mestima, kao što su maloprodaje, banke, turističke agencije, aerodromi i mnoga druga javna mesta, jedan od načina za digitalizaciju jeste upotreba digital signage rešenja. Argumenti rade u korist ove tehnologije. Istraživanja pokazuju da čak 63 odsto ispitanika obrati pažnju na digital signage ekrane, a 42 odsto kupaca bira prodavnice u kojima oni postoje. S druge strane, kompanije koje implementiraju digitalne ekrane ostvaruju do 30 odsto veću prodaju!
Da bi digital signage implementacija opravdala ovu statistiku, mora mnogo toga da se promeni. Za početak, razmišljanje o tome na koji način ovi sistemi funkcionišu. Previše često danas na raznim mestima možemo videti ekrane na kojima se prikazuje jedna statična slika i koji rade tako što je zaposleni u objektu u ekran utaknuo USB memoriju i odatle pokrenuo sliku, listu sadržaja ili PowerPoint prezentaciju.
Neretko, ti ekrani prikazuju i čuveni Windows "plavi ekran smrti", interfejs video‑plejera ili raznovrsne poruke o greškama… Sve to može se izbeći, a i nivo upotrebe podići na znatno viši nivo primenom pravog pristupa. I to ne samo u kompanijama koje ga koriste za komunikaciju s kupcima i klijentima već i u slučaju korporativnih sistema za internu komunikaciju.
Moćan sistem
Zamislite da s jednog kompjutera možete da upravljate mrežom ekrana koji se nalaze na jednoj ili više lokacija. Uz svega nekoliko klikova možete da kreirate dinamičku poruku koja se u realnom vremenu prikazuje na odabranim ekranima. I to sve bez ikakvog dodatnog razvoja ili programerskog znanja. Upravo to omogućava Wallboard rešenje koje nudi kompanija Algotech. Ono obuhvata i funkcionalnosti kao što su drag‑and‑drop editor, animacija elemenata, zakazivanje kampanja, kreiranje interaktivnog materijala. To omogućava da svoju marketinšku poruku brzo i lako prikažete na svim ekranima u sistemu.
Posebno se ističe integracija sa IoT uređajima u okruženju, kao što su senzori za svetlo ili senzori pokreta, i prikazivanje različitog sadržaja u zavisnosti od toga šta oni detektuju. Sadržajima se može upravljati putem aplikacije za mobilne uređaje, a izdvaja se i podrška za lift and learn tehnologiju – gde se sadržaj ekrana menja u zavisnosti od toga koji proizvod je kupac podigao s pulta.
Wallboard rešenje je kompatibilno s najvećim proizvođačima profesionalnih ekrana, kao što su Samsung, LG, Vestel i ELO. Oko njihovog izbora i implementacije kompletnog sistema, na raspolaganju su vam stručnjaci kompanije Algotech. S njihovim digital signage rešenjima najverovatnije ste se već susreli. Možete ih videti u kompanijama kao što su Vip mobile, Carlsberg i N Sport.
Digitalizacija cena
Digital signage rešenje naslanja se na mnoge druge digitalne platforme. Jedna od njih je upravljanje prikazom cena na digitalnim displejima u prodajnim objektima. Time se eliminiše štampanje i postavljanje cena za desetine, čak stotine proizvoda. Ažuriranje se vrši kroz softversko rešenje koje ceo proces činibržim i efikasnijim nego ikad.
Svaka promena cena može se izvršiti u svega nekoliko klikova, sa centralnog mesta, ili automatski – izmenom cena u već postojećem kompanijskom sistemu. Zamislite samo koliku uštedu to donosi, a i mogućnosti koje pruža. Upravljanje cenama, u kombinaciji s digital signage rešenjem, uz strateški pristup digitalnoj transformaciji donosi kompanijama maksimalnu korist i konkurentsku prednost na tržištu.
Treći Algotech Digital Day
Wallboard digital signage sistem, rešenje za digitalne cene i još mnogo toga, možete videti na trećem Algotech Digital Day‑u koji će se održati u novembru. Konferencija je namenjena B2B korisnicima. Učešće je besplatno, a registracija učesnika je obavezna pre početka konferencije.