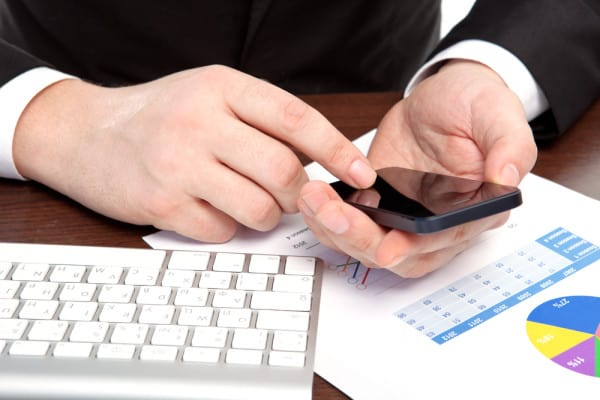 8 prednosti SMS marketinga
Ako bi nas neko pitao koja oblast marketinga je najmanje iskorišćena – mi bismo sigurno rekli SMS marketing! Kompanije često ne razmatraju ovaj vid marketinga, jer misle da su ulaganja velika, da nisu dozvoljene personalizovane reklame i da uloženo ne opravdava vraćeno. Savetujemo da prvo sagledate sve prednosti korišćenja SMS marketinga, kako biste doneli ispravnu odluku.
Od 2014. godine SMS marketing je doživeo veliku ekspanziju. Zašto? Pogledajmo sledećih osam prednosti SMS marketinga i zaključite sami:
1. SMS je instant poruka, koju korisnici otvore u skoro 100% slučajeva. Za razliku od email marketinga gde imamo procenat otvaranja oko 30-40% u najboljem slučaju, u SMS marketingu je to blizu 100%, i to nakon 15 minuta od slanja poruke.
2. Fleksibilnost – U SMS marketingu dovoljno je napisati poruku, pritisnuti dugme za slanje i kroz nekoliko sekundi vaša ciljna grupa će pročitati vaš SMS. Svaki korisnik dobija istu formu teksta, koju ne moramo posebno da prilagođavamo različitim email tehnologijama.
3. Možete saznati mnogo o vašim mušterijama! Pošto se poruka dostavlja brzo, relativno je kratkog formata, svi su uvek na mobilnoj mreži – SMS je odličan alat za anketiranje mušterija. Klijenti će vrlo rado da odgovore na pitanje u anketi. Prosečno vreme odgovora je 5 minuta, što znači da se može prikupiti veliki broj podataka za kratko vreme.
4. Pouzdanost. SMS, za razliku od emaila ne mora da se "bori" protiv raznih filtera da ne bi dospeo u spam folder. Takođe je i personalizacija poruka izuzetno laka. Zahteva od vas da promenite mali deo teksta u poruci i – magija je učinjena. U kombinaciji sa bazom podataka to može da uradi i najjednostavniji softver!
5. Poruke su kratke i jednostavne, direktne, traže manje od minuta korisnikovog vremena i često mogu da mu skrate dosadno čekanje u redovima. Ankete su posebno zanimljive, jer će korisnik na taj način prekratiti vreme, a vi ćete doći do dragocenih informacija.
6. SMS je "zelen". Ne šteti životnoj okolini, ne koristi papir i ne troši mnogo energije da bi bio dostavljen. Energetski je efikasan, a to je zanimljiva prednost ukoliko vam je ciljna grupa ljudi koji brinu za zaštitu životne sredine, ili ukoliko je klijent neko ko brine za okruženje i klimatske promene.
7. Ima neogrničen potencijal! Mobilni telefoni postoje odavno i na svetu postoji trenutno ogroman broj mobilnih telefona. Sa email marketingom smo ograničeni internetom, sa SMS marketingom imamo mnogo veći potencijal, jer čak i oni slojevi stanovništva koji nemaju mnogo – poseduju mobilne telefone na kojima mogu da pročitaju SMS poruku.
8. SMS je u trendu! Poslednja istraživanja pokazuju da veliki broj korisnika prelazi na instant poruke.
Ovih osam razloga su samo neke od prednosti i potencijala SMS marketinga i očekivano je da će sve više kompanija uvideti sve prednosti ovog vida promotivnih aktivnosti!