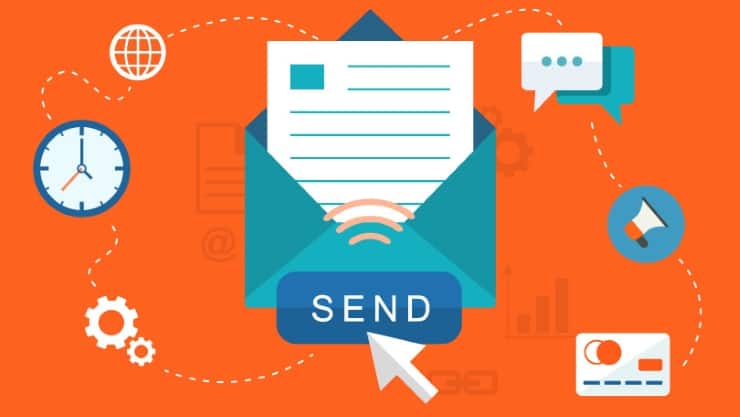 Kako da povećate efikasnost vaše email marketinške kampanje?
Email marketing ostaje i dalje jedan od najvećih i najefikasnijih onlajn marketinških metoda koje su danas dostupne.
Imajući to u vidu, verovatno se pitate zašto mnogi prave istu grešku iznova i iznova, i tako osuđuju na propast kampanje pre nego što i počnu?
Pogledajte koje greške se najčešće prave u email marketingu.
Slanje email-ova bez saglasnosti korisnika
Ovo je vrlo česta greška koja se javlja u svetu email marketinga, a vi sigurno u svom inboxu par puta nedeljno dobijate neželjenu poštu.
Sigurno vam se dešavalo da vas neko koga ne znate doda na LinkedIn-u, najvećoj poslovnoj društvenoj mreži.
Nakon par dana, počinjete da dobijate marketinške poruke od te osobe, bez da ste joj prethodno dali saglasnost da vam ih šalje.
Zapamtite, ovo je velika greška i uvek treba imati saglasnost korisnika za slanje promotivnih newsletter poruka.
Zašto se onda ova greška dešava?
Neki često (pogrešno) veruju da svi korisnici – posebno oni za koje misle da su potencijalni kupci njihovih proizvoda i usluga – žele da čuju informacije o specijalnim ponudama i promocijama.
Problem je, međutim, da često nemaju dozvolu od korisnika za slanje takvih poruka.
Sigurno znate koliko brzo dolazite do linka za odjavu ukoliko primite neki email promotivnih poruka za koji niste dali svoju saglasnost.
Morate zaslužiti pravo da nekome šaljete email-ove
Mnogo bolji (i efikasniji) način je da privučete korisnika da se svojevoljno prijave na vašu listu.
Takođe, važno je znati da nuđenje "besplatnih saveta" više ne donosi rezultate kao što je to nekada bilo.
Umesto toga, morate ponuditi svojim korisnicima nešto konkretno, nešto opipljivo, i nešto od vrednosti u zamenu za njihovo poverenje i njegovu email adresu.
Što je poklon atraktivniji, veća je verovatnoća da će se korisnik prijaviti na vašu listu.
Na primer, možete ponuditi besplatnu eknjigu sa savetima za reklamiranje na LinkedIn-u ili nekoj drugoj popularnoj društvenoj mreži.
Takođe, možete ponuditi i besplatne video treninge, webinare, besplatne obuke i slično.
Ukoliko želite vašim korisnicima da šaljete email poruke, kliknite ovde i prijavite se za besplatni probni period.