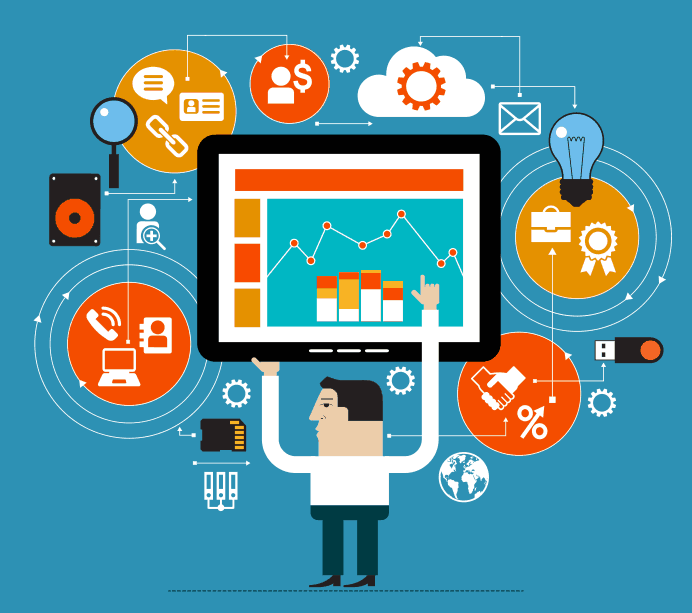 Marketinški procesi u kojima je automatizacija važna
Ne morate da budete stručnjak za marketing da biste shvatili da je teže doći do jednog novog klijenta, nego održati nekoliko starih. Na sreću, savremena tehnologija i novi trendovi u marketingu olakšavaju potražnju za korisnicima, kao i održavanje veze sa njima. Glavni u toj priči je automatizovani marketing.
Primena automatizacije marketinga podrazumeva da uvezivanjem svih vaših online kanala, uz pomoć neke od platformi namenjenih tome, pratite aktivnosti vaših klijenata. To znači da za vas više neće biti nepoznanica koliko puta je Pera Perić posetio vaš sajt, ili šta je na njemu pretraživao. Kada znate koja su njegova interesovanja, lakše će vam biti da mu plasirate konkretan proizvod ili uslugu.
Postoji pet marketinških procesa u kojima automatizacija donosi velike rezultate.
Praćenje klijenata i razvijanje veze sa njima
Na tržištu se vodi žestoka borba za svakog klijenta, pa je znanje o njihovim potrebama i razvijanje povezanosti sa njima od suštinskog značaja. To se može postići automatizacijom i to uz pomoć različitih softverskih rešenja, među kojima je naša cloud platforma Total Marketing. Njen zadatak je da prikupi podatke, ali to je samo početak. Korišćenje tih podataka za dalje marketinške aktivnosti je mnogo veći izazov.
Ako je neko na vašem sajtu pročitao nekoliko postova o e-mail marketingu, pogledao neki webinar na tu temu, jasno vam je šta ga interesuje, zar ne? Sve što bi onda trebalo da uradite jeste da mu ponudite ono što traži.
Marketing na društvenim mrežama
Angažovanje na društvenim mrežama se sastoji od tri komponente, a to su: postavljanje sadržaja, interakcija sa fanovima i izgradnja zajednice. Jedino što ovde ne može da se automatizuje je interakcija sa fanovima.
Pokazalo se da bi na svakih nekoliko sati trebalo objaviti neki sadržaj na društvenim mrežama, koji ne mora uvek da bude originalno vaš. Samo da bi bili vidljivi na društvenim mrežama, mnogi objavljuju sadržaje i sa drugih sajtova.
Automatizacija u izgradnji zajednice zahteva veće napore i teži posao, zato što postoje sporenja oko toga koliko su dobri automatizovani lajkovi, direktne poruke ili retvitovi.
Content marketing
Automatizacija sadržaja nije laka, ali je marketinški korisna. Ipak, tehnologija omogućava duže istraživanje sadržaja i dominantnih ideja korisnika, pa se u skladu sa tim može praviti tematski content koji će zanimati vaše klijente. Za te svrhe mogu da se koriste nekoliko dobrih aplikacija, koje će za vas razvrstavati sadržaj. Neke od njih su: DrumUp, Buzzsumo, Google Alerts, Storify.
Socijalizacija korisnika
Ona počinje kada korisnik otvori nalog. Tada je važno da imate automatizovanu komunikaciju koja će ga zadržati i napraviti od njega aktivnog korisnika. Tu se počinje sa pozdravnom porukom, a onda slede nekoliko mejlova sa ponudom koja je napravljena na osnovu interesovanja korisnika, kao i oni koji nude podršku za sve aktivnosti i oni koji podsećaju na način plaćanja.
Rad sajta i aplikacije
Automatizacija u ovom delu podrazumeva uvođenje onih tehnoloških rešenja web sajta ili aplikacije, koja imaju sposobnost da u realnom vremenu prate akcije korisnika i da ga blagovremeno obaveštavaju o ponudama koje su bazirane na njihovim interesovanjima.
Trendovi: automatizovani marketing, marketing na društvenim mrežama