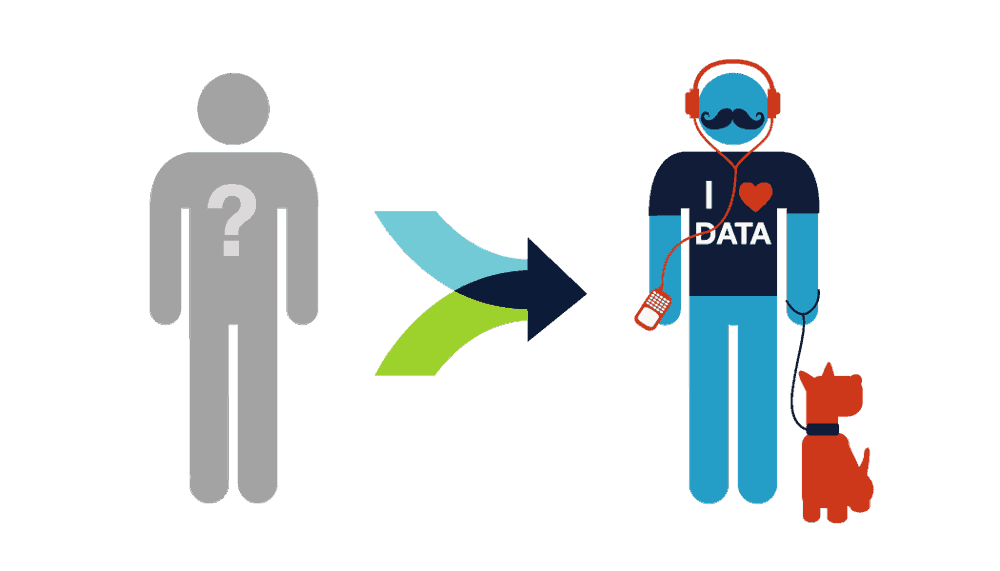 Personalizacija u email marketingu
Jedna od mnogobrojnih studija svedoči da personalizovani email marketing donosi 6 puta bolje rezultate od generičkih email-ova.
Studiju je uradila agencija "Experian marketing service" i analizirala je širok spektar marketinških praksi. Studija je pokazala da personalizovano polje "primalac" u email poruci donosi 29% veću reakciju ciljane grupe. Prosto rečeno, mi imamo sekunde da dobijemo nečiju pažnju kada dobije naš reklamni email. Ukoliko polje "primalac" bude bilo upućeno direktno korisniku i ako sadržaj poruke bude bio baš ono što korisnika interesuje, postoji velika verovatnoća da takav email neće biti označen kao neželjena pošta i da će korisnik obratiti pažnju na našu poruku. Personalizovani email marketing je skriveni dragulj email marketinga koji koristi jako mali broj kompanija. Dakle, da bi potencijalni klijenti uopšte rešili da pogledaju sadržaj vašeg email-a, bitno je da se radi na personalizaciji same poruke.
Sledi logično pitanje – Kako personalizovati email marketing? Ono što je najbitnije jeste da se razume željena ciljna grupa. Potrebno je saznati što je više informacija o korisnicima, kao što su: ime, prezime, interesovanje, hobi, horoskopski znak, godine rođenja, pol, političku orijentaciju i tako dalje, drugim rečima – što više informacija, to bolje. Dobar način za pribavljanje ovih informacija su ankete. Možete, pored opcije za prijavu za dobijanje email obaveštenja, dati i opciju da korisnici popune kratku anketu. Sve dobijene informacije je potrebno kategorizovati i na osnovu njih skrojiti svaku email poruku posebno. Kada imamo podatke, bitno je da ih grupišemo, prvenstveno po polu da bi, na primer, muškarcima stizale reklame za muške parfeme, a ženama za ženske.
Druga bitna informacija su godine. One se, takođe, lako saznaju i predstavljaju vrlo korisnu informaciju. Znamo da određene generacijske grupe konzumiraju različite proizvode. Na primer, tinejdžeri neće biti zainteresovani za novi Mercedes S klase, prvenstveno jer nemaju novca za njega, ali će sigurno biti zainteresovani za nove modne trendove ili muziku, dok bi ljudi srednjih godina pre bili zainteresovani za Mercedes. Da bi se sve ovo saznalo bitno je postaviti prava pitanja u skladu sa proizvodom koji se reklamira.
Dobra tehnika su i email-ovi koji reaguju na ponašanje korisnika, takozovani "behavior-triggers" email-ovi. Kada određeni sajt pošalje poruku "niste koristili naš servis već neko vreme" to je email koji reaguje na vaše ponašanje, odsustvo posećivanja sajta. Istraživanja pokazuju da ovakvi email-ovi imaju 152 % veću šansu za otvaranjem nego obični reklamni email-ovi. Pored toga što su već personalizovani, oni se mogu i automatski slati, skriptom ili programom, što dodatno olakšava ceo proces.
Kada se dobije nečija pažnja i kada se personalizovani email otvori, treba brzo preći na poentu. Dok rade za računarom, ljudi danas imaju mali nivo pažnje. Duži tekstovi ih mogu odbiti, zato je bitno održati pažnju klijenta. Kratki tekstovi, velika slova, lakoća čitanja i prijatan dizajn email-a su vrlo bitni faktori za uspešnost same email kampanje.
Email kampanja, ukoliko se dobro uradi i ako se ispoštuju ova pravila može biti izuzetno efikasna i ostvariti vrlo dobre rezultate. Međutim, mnogi ne poštuju ova pravila i lako odbacuju važnost personalizovanih email-ova, kao i automatizovanog email marketinga, što dovodi do velikih gubitaka i ostvarivanja loših poslovnih rezultata. Ukoliko Vi niste ti koji odbacuju prednosti email marketinga, pogledajte besplatni online kurs, koji će vam dodatno objasniti proces personalizacije email kampanja i uvesti vas u svet uspešnog vođenja email kampanja. Da biste se prijavili za besplatan kurs, kliknite ovde.