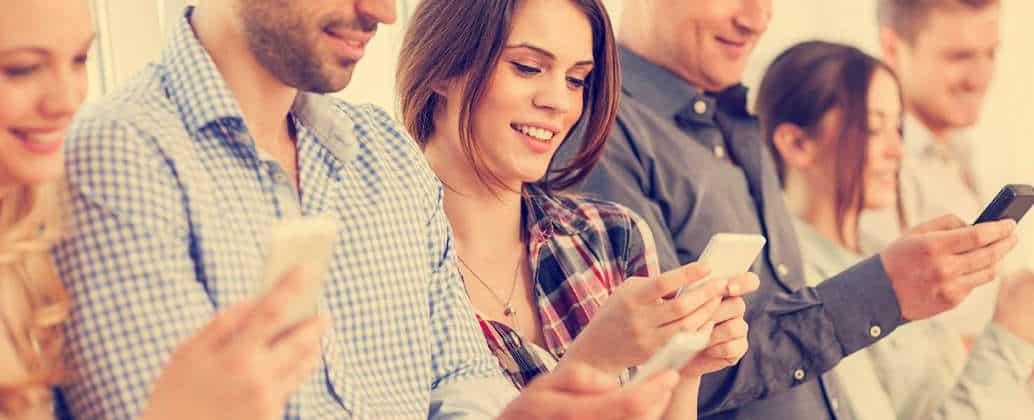 Želite efikasan EMAIL marketing? Kombinujte ga sa SMS marketingom!
Da li ste koristili mobilni marketing u svrhu promocije Vaših proizvoda ili usluga? Ukoliko niste, sada bi bio pravi trenutak da to učinite. Oko 6 miliona SMS poruka se pošalje svakog dana i to samo u Sjedinjenim Američkim državama. Procenat otvaranja i čitanja SMS poruka je preko 90% odnosno 8 puta više u odnosu na email poruke.
Pogledajte par ideja kako najbolje da koristite SMS marketing u kombinaciji sa Email marketingom:
– Imajte na umu da Vaše mušterije žele da se pitaju na koji način će dobijati marketinške poruke. Dajte im priliku da izaberu da li žele da dobijaju promotivne email-ove ili SMS-ove.
– Pokušajte da koristite različite načine za komunikaciju. Na primer, ukoliko klijent nikada ne otvori vašu email poruku, pokušajte da mu pošaljete SMS poruku i ispratite da li će je otvoriti (naravno postarajte se da imate dozvolu za slanje, kako email, tako i SMS poruka).
– Što više i što češće komunicirate sa vašim klijentom, vi ćete biti u prilici da mu šaljete targetiranije poruke. Na primer, moćićete da sagledate da li više voli da dobija email ili SMS poruke, a onda u zavisnosti od toga, šaljite mu one poruke koje više otvara i čita.
– Koristite SMS poruke kako biste povećali prijavu za Email, i obrnuto. Ubacite call-to-action u okviru vaše email poruke kako bi korisnici mogli da se prijave i za dobijanje SMS obaveštenja, a korisnicima kojima šaljete SMS, pustite i link do prijave za email marketing.
– Iskoristite informacije koje ste dobili prilikom marketing kampanja. Na primer, ukoliko primetite da određeni tip ponude ili da SMS poruke koje su poslate u određeno vreme u toku dana bolje prolaze, šaljite više takvih poruka i u tom vremenskom periodu, ali uvedite i druge marketinške kanale komunikacije.
Ukoliko nikada ranije niste koristili SMS marketing, pogledajte koje su najvažnije stvari koje morate imati na umu:
– Kada sastavljate SMS poruke, uvek morate imati call-to-action. Važno je da Vaša SMS poruka bude kratka i jasna. Primalac poruke mora da shvati poruku u svega par sekundi od prijema. Na primer, online shop može poslati poruku sa tekstom: "Besplatna isporuka, samo danas. Kliknite ovde: LINK." (naravno, postarajte se da link iz poruke, vodi na mobilnu verziju sajta).
– Kao i sa svakim tipom marketinga, testirajte različite SMS poruke kako biste videli koja najbolje prolazi kod korisnika. Naravno, budite oprezni da ne preterate u slanju. Zatrpavanje korisnika SMS porukama može dovesti do toga da se korisnici odjave sa liste. Istraživanja pokazuju da je najoptimalnije slati jednom nedeljno poruke.
Vašem poslovanju je potreban Email marketing? Pozovite 011 3537 621